Thanks NYT and Google
There was an article in the weekend New York Times on Chinese blogger Mu Zimei (this link may require registration). This together with the happy co-incidence that my blog appears 8th in a Google search of Mu Zimei mean this: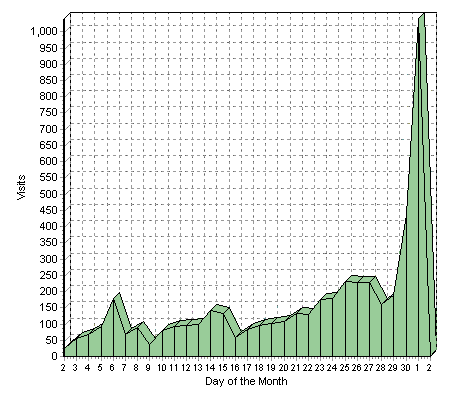 If you are visiting this site for the first time, please feel free to have a look around. There's a whole lot more than a passing mention to a Chinese sex columnist/Candice Bushell wannabe.
UPDATE: I've just updated the graph. I'm just riding the wave, baby.
Posted by Simon at December 1, 2003 08:43 AM | TrackBack